Delighting in Art ―Seeing, Feeling, Learning
Delighting in Art ―Seeing, Feeling, Learning
25 February [Sat] - 14 May [Sun], 2023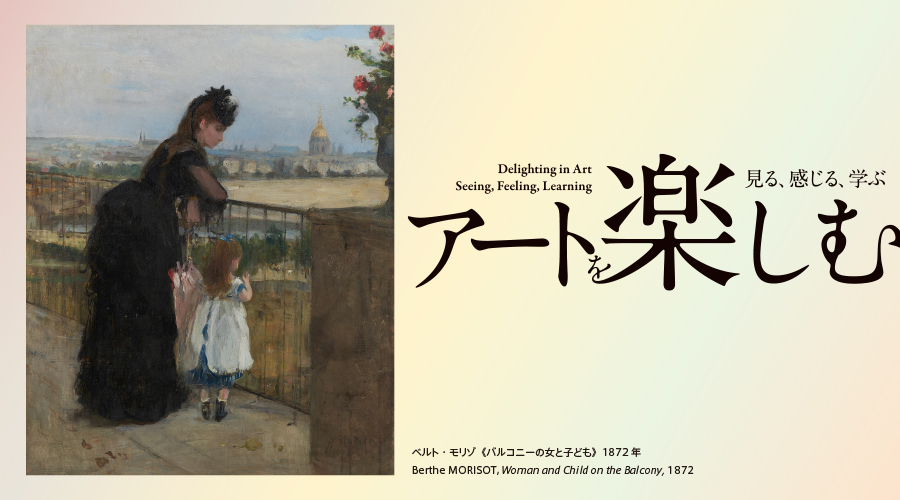 About this exhibition

The Artizon Museum has offered, through its Learning Programs, a variety of activities to enable people to become more familiar with works of art. This exhibition builds on the results of those programs to offer diverse ways of displaying groups of works selected from our collection. It consists of three sections:

One Portrait at a Time—Try Becoming a Person in a Painting or Sculpture
Traveling into Landscapes—Experiencing Scenery
The Impressionists' Everyday Spaces—Let's Go See Paris, a Modern Metropolis

Take your time appreciating these works, sense their worlds to the full, and gain a deeper knowledge of them. Delight in art!
A variety of related Learning Programs are also scheduled during the exhibition period.
Exhibition overview
Exhibition title

Delighting in Art ―Seeing, Feeling, Learning
Exhibition period

25 February [Sat] - 14 May [Sun], 2023
Opening hours

10:00 – 18:00 (until 20:00 on Fridays except May 5) * Last admission 30 minutes before​ closing
Closed

Mondays
Organizer

Artizon Museum, Ishibashi Foundation
Venue

5F Gallery
Concurrent Exhibitions

Japan Pavilion Exhibition in Tokyo —From the 59th International Art Exhibition, La Biennale di Venezia Dumb Type, 2022: remap (6F Gallery)
Selections from the Ishibashi Foundation Collection Special Section Artists' Letters(4F Gallery)
Ticket prices (incl. tax)
On-line ticket
In-Person ticket (purchase at museum)
General
1,200 yen *Credit card payments only
1,500 yen
University
college
high school students
Free entry Advance booking required
Students must present their student ID upon entrance to the museum.
Disabled visitors
(plus one accompanying assistant)
Free entry Advance booking required
Children
through junior high school
Free entry Advance booking not required
*Online tickets must be purchased up to 10 minutes before the end of each time slot.
*Same day tickets on sale at museum are available only for time slots that have not reached full capacity.
*Booking is not accepted when a time slot is full.
*This admission fee gives the visitor access to the concurrent exhibitions.
Art works
Édouard MANET, Self-Portrait, 1878-79
Henri MATISSE, Woman with Blue Bodice, 1935
Pablo PICASSO, Saltimbanque Seated with Arms Crossed, 1923 ©2022 ‒Succession Pablo Picasso- BCF (JAPAN)
Claude MONET, Twilight, Venice, c.1908
KISHIDA Ryusei, View of Ginza Street, c.1911
Alfred SISLEY, June Morning in Saint-Mammès, 1884
Berthe MORISOT, Woman and Child on the Balcony, 1872
Gustave CAILLEBOTTE, Young Man Playing the Piano, 1876